Venue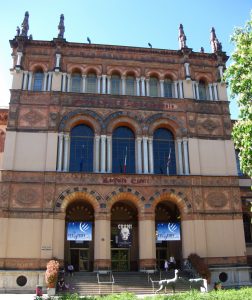 The congress will be held in Università Statale di Milano and in Museo Civico di Storia Naturale.
Why Milan?
Italy is a hotspot of richness and endemism for amphibians and reptiles in Europe, and many SEH members are from Italy. However, no SEH congresses have been organized in Italy until now
Milan is the second largest city of Italy, hosting major scientific institutions and many herpetologists work in the Milan region
Excellent and cheap connections with all the cities of Europe, and direct flights with major destinations worldwide. For instance, there are Ryanair connections with > 80 airports, and EasyJet connections with > 60 airports
A wonderful city, with major museums, artistic beauties, and nightlife
Excellent position within Italy. It is easy to organize trips and visit art cities (e.g. Florence and Venice: 2h by train; Rome: 3h by train), or to explore the nature of the Alps or the Mediterranean areas of Italy.